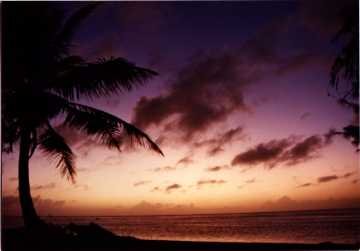 ---
About Gadao's Big Guam Page
Welcome to Gadao's beachside website about the beautiful island of Guam. For those who have never been to Guam you'll find it's a paradise full of sunshine, tropical breezes, and friendly faces! I've got some interesting links to help you get the flavor of life here, island style life that is!

For those who are newcomers to Gadao's beachfront corner of the web, you might be wondering...'Gadao- what kind of name is that? If you follow this link it will explain some of the history of this honorable name. But please bear in mind I do not typically break coconuts with my hands, it's usually with a hammer!

Esta...



---
---
Gadao's Big List of Guam Links
Rarely updated anymore, but still an excellent commentary on island lifestyle!
The best in the latest island news and commentary.
A superb site for Chamorro history and cultural information.
A terrific new site from Alex Sian of Virtual Guam fame! Lots of Guam info- check it out!
A great site by some new friends! Check out their terrific links, inspirational articles and family news!
A great Guamanian home page! Stop in and visit with or without your zorries!
Another great Guamanian home page! Lots of good info and links, check it out!
Great web design site, with Paint shop Pro tips. Unfortunatley he no longer has Chamorro music.
Very nice site with a terrific selection of Chamorro music.
Ray Baza has a great site, I don't know why I have not listed it until now. Check out the Chamorro midis!
A source for some Guam E-mail addresses and personal web pages!
Find the Guam phone numbers you're looking for online!
Election results, coverage and archive of election info.
Great commentary and insight on Guam news & issues. Off-islanders check her photo section for current event pics!
This site has been completely revamped and greatly improved! Gadao says check it out now!
Check out realtime news from Guam on RealAudio.
This page is back in business! Gadao says check it out!
For those who desire more news from the Pacific
I prefer The Star Bulletin, but to be fair the Advertiser is good also.
A great site from our favorite home-grown magazine. Interesting feature articles, but no longer updated.
Additional perspective from our friends in Hawaii
A terriffic source for current events on Saipan.
Best resource for current events in the Philippines.
A great resource for current business info in the Philippines.
A little slow to load but a good source for Guam news!
A very nicely done site with interesting health care links and info on staying healthy i.e cut down on the bbq spare ribs!
Info on Guam's largest health care facility open to the general public
Nice site but slow to load. Guam's military healthcare facility (and perhaps best facility).
A terrific new site for all types of entainment on Guam!
A must visit site for info on recent brown tree snake removal research conducted on Guam!
Fascinating information about Guam's infamous brown tree snake!
Learn about current marine research being done on Guam!
A quick reference for some of the golf on Guam!
After a day at the beach, why not round it off with some great jazz!
Where to shop 'til you drop!
A great online shopping reference
More teriffic Guam products and gifts online
A great resource for Chamorro CD's and Chamorro handcrafts on-line. One of my favorites! Tell em Gadao sent you!
Where to buy goods from Micronesia on-line!
A fine selection of Chamorro music and books! Gadao says check it out!
Micronesian music and even some mp3's for download!
A good resource for some Guam business links!
Visitor & business info galore
A terrific resource for all information about Guam.
Here is a handy shortcut to GovGuam's department links and e-mail addresses
An old site but worth noting for reference and information
They have a slow server, but great info for visitors.
Where Guam's internet day begins.
Information about the Chamorro Cultural Village in Inarahan!
Nice site and great info about tennis events on Guam!
Everything you wanted to know about the South Pacific Games, but were afraid to ask!
Many links to personal Guam web sites!
Great site with links to Guam and other Micronesian web pages!
Gone but not forgotten! This was a terrific Guam site.
A superb jumping off point for Pacific Island information.
More news and events for the Pacific region. Very nice site.
Site has a great Chamorro language section
A terrrific web site for the other islands in the Marianas.
A good resource for information about Guam's neighboring island.
Hooray! This site is up and running again. Check it out!
A nice source of maps and general in for the Pacific Islands!
A great site to keep up with current events in Japan!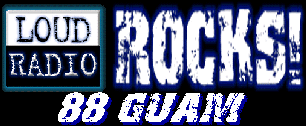 ---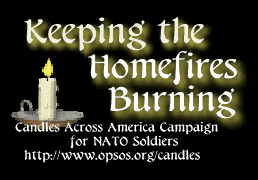 Supporting our courageous troops in Afghanistan, the Middle East and elsewhere in the world.

---
Let's Learn Chamorro!
Visitors to this site who are not familiar with Guam may wonder about the language there. While today English is predominant on Guam, Chamorro is the native language and still spoken frequently. It is an ancient language with it's roots dating back 5,000 years! Gadao has gathered for your convenience links to some excellent Chamorro language resources. Please take some time and explore these links and learn the language and history of the noble and courageous Chamorro people of Guam!
Terrific wav files featuring Chamorro words and phrases!
A very nice lesson in some basic Chamorro words and a new Chamorro dictionary!
Downloadable Chamorro translator and language lessons!
A superb site with terrific language lessons!
Excellent commentary on the Chamorro language vs English!
Gadao's Weather Links
Hey! What's the weather going to be like today in Merizo? The same as Agana-sunny and warm! See you at the beach!



Check out these great links for additional weather info!

A no non-sense, hour by hour text report of current weather on Guam.
A great resource for the latest island weather report with cool graphs.
This site has a nice 5 day forecast and links to other cities.
Weather page from the Washington post. Great links and animated weather views!
Terrific Pacific weather and seas info! Be sure to check the Java full disk water vapor link - truly impressive!

---

Gadao's Bonus Special Feature

Recently Gadao was asked a question by a web site visitor regarding Guam mammals. As a result of that query and my subsequent answere, I thought I'd post for everyone's entertainment and edification some links about the ever popular Chamorro delicacy of fruit bats! Hey I know you won't see fruit bat on the menu at McDonalds, or a new Chamorro Slam breakfast at Denny's featuring these creatures! But they were and still are popular enough to be endangered. So why not learn a little about some research that was done regarding these animals and reflect on their cultural significance.

Lemke, Dr. Thomas O., 1986. Marianas Fruit Bats Near Extinction . BATS. Vol 3, No 1:1-2.
Payne, Nicholas, 1984. Fruit Bat Off the Menu? . BATS. Vol 1, No 1:1-2.
Good general information about bats with links to additional info!
---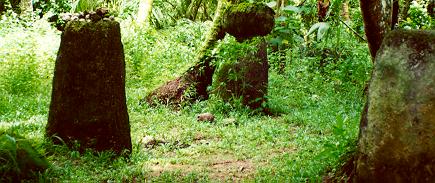 ---
Do you have a comment, suggestion, or complaint for Gadao? Well, by all means tell your old friend Gadao in an E-mail!

---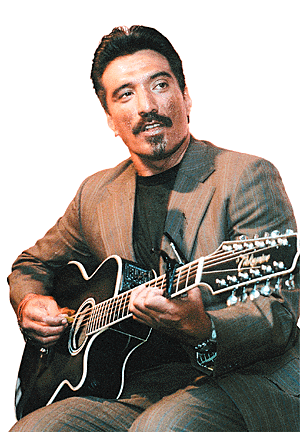 The Mackey Feary Memorial Website
A touching tribute to one of the most well loved and talented musicians to ever come from the Pacific. We miss you Mackey...fly on nightbird, fly on!
---
---

This page has been visited
times.

---